Single "Mother" out now on all platforms
February 2020
"Mother" is the second single from my upcoming album "Behind The Blue Sea" out May 16th on Timezone!
Listen on Spotify: https://tinyurl.com/SpotifyJB
Pre-order album: http://tz-dl.de/BehindTheBlueSea
"You have seen me at my best
You have seen me at my worst
You love me when I smile
And you still love me when I hurt
Mother, your friendship keeps me going strong
You're with me even when I'm gone, too long"
Written by Judith Beckedorf and Thomm Jutz
---
New Video: Standard Crow Behavior – It's OK
January 2020
I wrote this song a while ago about those thoughts, that keep coming back to your mind and that you simply have to accept until they finally fade. This was recorded in summer of 2019 by ravir film Dresden at Sound of Bronkow Festival in Dresden/ Germany.
---
MusiSHEans Guitar Tour 2019
October 2019
The time has finally come and Christie Lenée (US), Claire Besson (FR), Karlijn Langendijk (NL) and I are touring all over Germany, Netherlands, Poland, Austria and the Czech Republic. This is the first bis mile stone for our network "MusiSHEans" which Karlijn, Vivek and I founded to support female musicians. Keep an eye out for us on the road!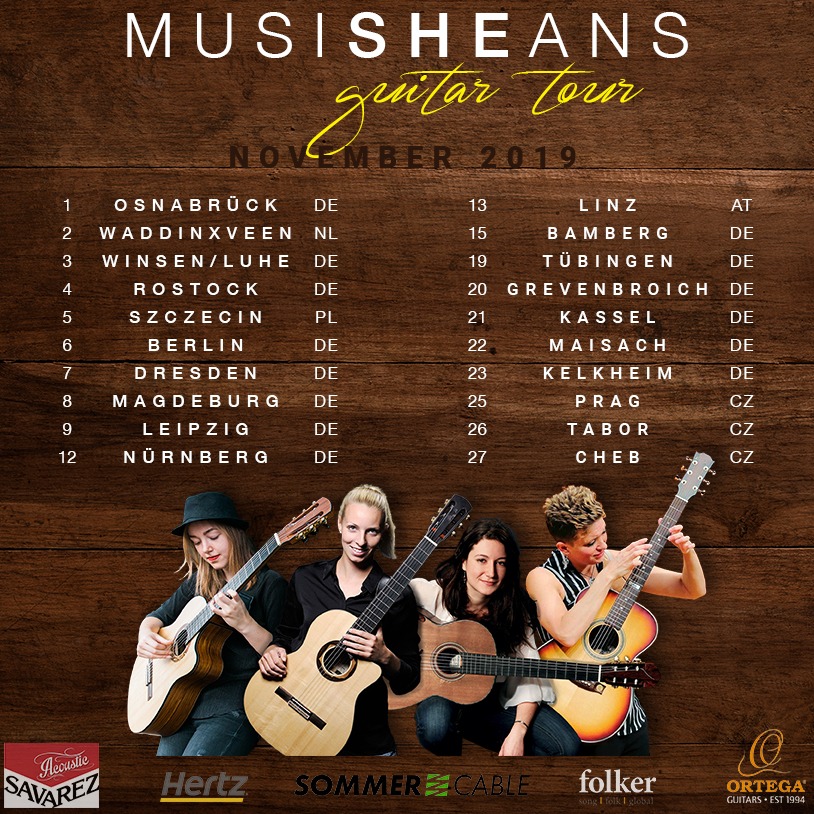 ---
New CD: Standard Crow Behavior – How To Build A Nest (EP)
February 2019
Folks, I am proud to tell you that after only a couple of months in November of 2018 we were ready to release our first CD into the world. You will find 5 original songs on it:
It's OK (J. Beckedorf)
Into The Blue (J. Beckedorf/ T. Jutz)
Empty Lines (S. Voltz)
Run (J. Beckedorf/ T. Jutz)
Gone For Good (live) (S. Voltz)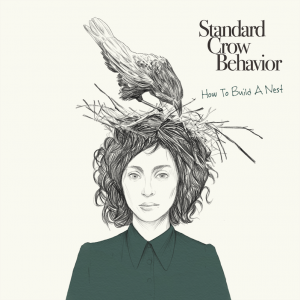 You can listen to it here:
www.standardcrowbehavior.com/cd/
Or on Spotify or Soundcloud or Youtube.
Thank you Bertil Brahm for your beautiful drawing!
---
New Project: MusiSHEans – a network to support female musicians
January 2019
Some time last year I sat together with guitarist and composer Karlijn Langendijk (Netherlands) and entrepreneur Vivek Advani (India) and we came up with this idea to support the female in music:
We realized that female musicians are much less visible than their male counterparts, and we don't think that this is because there actually are fewer female musicians or that they perform at a lower level of quality. We're seeking out to create awareness for that and help these ladies get the attention they deserve.
Our Dream: Musical equality, because music has no gender
---
New Project: Standard Crow Behavior (USA/ DE) Folk/ Americana
August 2018
Hey folks! I am happy to announce that I found new partners in crime:
Filip Sommer – fiddle, mandolin, guitar, voice
Steve Voltz – guitar, voice
We played our first concert in March 2018 in we are
On our website you can find much info, tour dates and of course: music!
www.standardcrowbehavior.com
The name of the band is drawn from the traditional American radio show "Live From here" (A Prairie Home Companion") which is now hosted by our hero, mandolinist Christ Thile. We all write songs and sing and this project is a ton of fun. I hope you will like what you hear from us since this will be a totally new musical side of mine building on all the influences that hit me in Nashville, TN.
Standard Crow Behavior – Into The Blue (J. Beckedorf/ T. Jutz)
---
1st International Fingerstyle Guitar Show
June 2018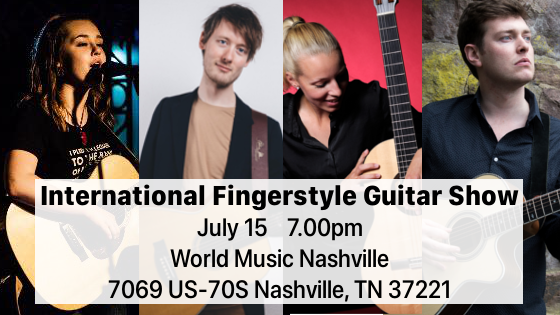 On July 15th 2018 four of the best young guitarists from all over the world come together to celebrate an evening of fingerstyle guitar. For the first time Judith Beckedorf (Germany), Casper Esmann (Denmark), Shane Hennessy (Ireland) and 17-year-old Emma Dean from Austin, TX, featuring Eddie Dickerson (fiddle) are sharing the stage.
---
Nashville Sessions: Videos aus Nashville/ Nashville videos to come
Januar 2018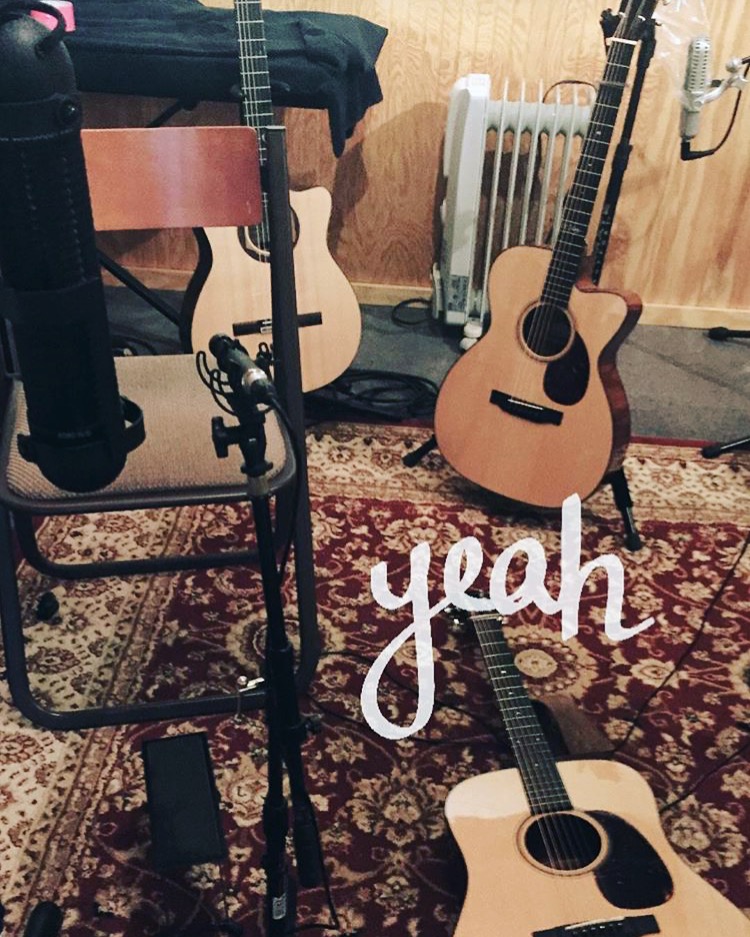 Wie du vermutlich mitbekommen hast, habe ich gerade ein gutes Jahr in Nashville, TN (USA) verbracht und dort jede Menge Musiker kennengelernt und Musik gemacht. Mit dreien habe ich jeweils ein Duett aufgenommen und diese werde ich in den nächsten drei Monaten mit dir teilen. Wenn du dich in die Email List hier rechts einträgst, erhältst du den Zugriff auf die Videos immer eine Woche vor allen anderen. Das erste Video erscheint in Kürze!
You might have heard that just recently I spent a good year in Nashville, TN where I met plenty of fantastic musicians and played a lot of music myself. Within the next three months I will share three duets with you, that I recorded in Nashville with musicians I really connected with. When you sign up for the mailing list here on the right you will have access to the videos one week before everyone else. The first video will be released soon!
Alle videos hier: Nashville Sessions
---

Studium in Nashville/Tennessee + Blog 
September 2016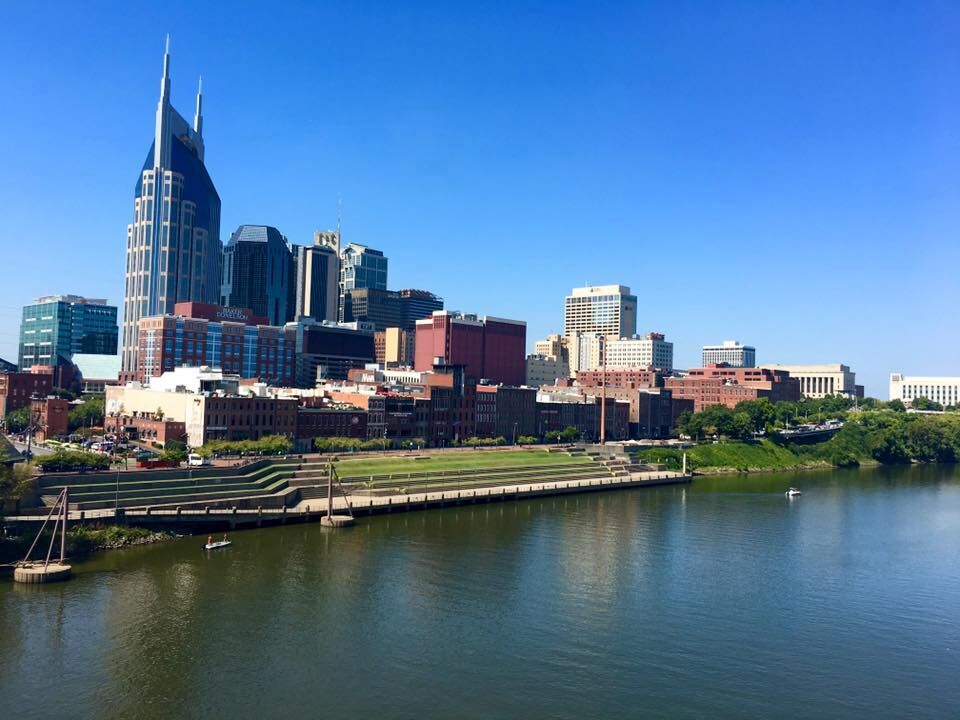 In der Zeit von August 2016 bis Mai 2017 werde ich an der Belmont University in Nashville/Tennessee in der USA studieren. Damit ihr verfolgen könnt, was ich hier so treibe, gibt es ab jetzt auf dieser Website unter Blog ca. einmal im Monat ein Update. Viel Spaß beim Lesen!
From August 2016 until May 2017 I am a student at the Belmont University in Nashville/Tennessee in the US. Roughly once per month I will give you an update on what I am experiencing at that will be posted under the heading Blog. I hope you enjoy reading!
---
Weltmeisterschaft im Ultimate Frisbee
Mai 2016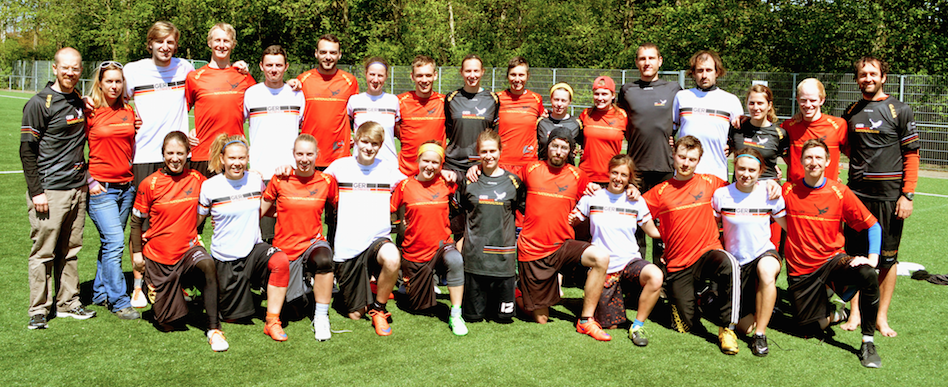 Vom 18.-25. Juni 2016 fahre ich mit dem deutschen Mixed Nationalteam zur WM nach London, um mich mit den 40 besten Teams der Welt zu messen. Wir haben einiges vor und freuen uns über eure finanzielle Unterstützung. In der Rubrik Ultimate gibt es mehr zu lesen.
From June 18th through 25th 2016 I will participate in the World Ultimate (and Guts) Championships with the German Mixed team to compete against the 40 best teams of the world. We have big things in planning and need your financial help. Under Ultimate you can find more information about it.
---
EP 'Flowers' out February 11 2016
January 2016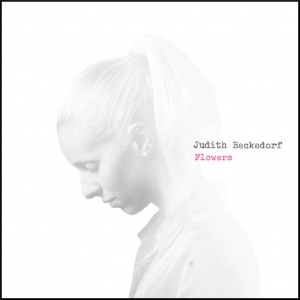 Voller Vorfreude kann ich verkünden, dass meine Debüt EP 'Flowers' im Februar erscheint! Auf ihr befinden sich 3 selbst geschriebene Songs und 3 instrumentale Stücke. Bestellen kann man sie hier.
I am happy to announce that my debut EP 'Flowers' appears in February. It contains 3 original songs and 3 instrumental pieces. You can order it here.
Track List:
1 – Du Held, 2 – Scenario Of Life, 3 – Flowers On My Grave,
4 – Material Girl, 5 – Four Wins, 6 – Plan B
Den Track 'Material Girl', bekannt durch Madonna, durfte ich als Gastkünstlerin auf dem Kanal von Candyrat Records hochladen:
I was invited to upload my arrangement of Madonna's 'Material Girl' on Candyrat Records' youtube channel:
---
Doppelkonzerte mit Armin Kulla
Dezember 2015

Im Februar 2016 gehe ich mit dem Akustikgitarristen Armin Kulla auf Doppelkonzert-Tour durch Deutschland mit einem kleinen Abstecher nach Frankreich. Die Tourdaten:
Looking forward to playing a few shows with Armin Kulla in Germany and France. These are the dates:
Do, 11.2. Winsen (Luhe) – Hauskonzert
Fr, 12.2. Dinslaken – Hauskonzert
Sa, 13.2. Duisburg – Hauskonzert
So, 14.2. Krefeld – Südbahnhof
Mi, 17.2. Lippstadt – TAP
Do, 18.2. Sarreguemines (Saargemünd) FR – Brasserie le Terminus
Fr, 19.2. Sulzbach – Salzbrunnenhaus
Sa, 20.2. Saarbrücken – Australian House
So, 21.2. Herford – Hauskonzert
Mo, 22.2. Gütersloh – Musikgalerie
---
Doppelkonzerte mit Sönke Meinen
Juli 2015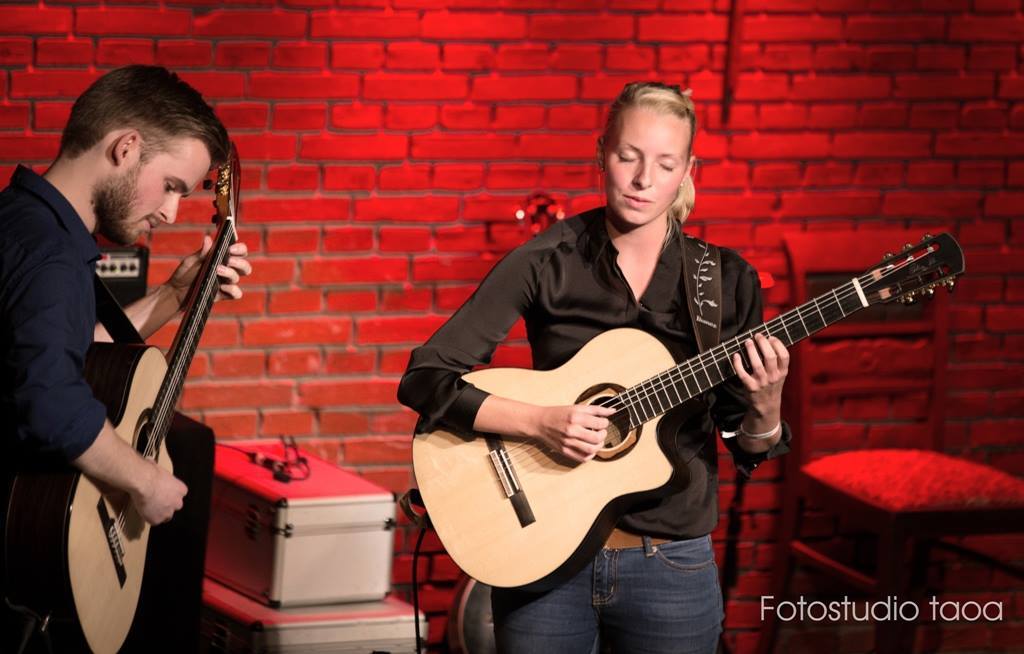 Foto: Fotostudio TAOA
Ende August/Anfang September freue ich mich auf ein paar Doppelkonzerte in Deutschland gemeinsam mit dem Sologitarristen Sönke Meinen. Ein paar der Konzerte werde ich mit meinem Duo "Judith&Victor" mit Victor Sepulveda spielen.
I am looking forward to playing a few shows with the solo guitarist and good friend Sönke Meinen. In some of the concerts I will play with my duo "Judith&Victor".
28. August: Moritzhof Magdeburg
29. August: Kavaliershaus Krumke (mit Koon und Shane Hennessy)
30. August: Kreuzkirche Kassel
1. September: TAP Lippstadt
2. September: Hauskonzert Duisburg – privat
4./5. September: 5. Internationales Freepsumer Gitarrenfestival
---
Tour mit Judith&Victor
Dezember 2014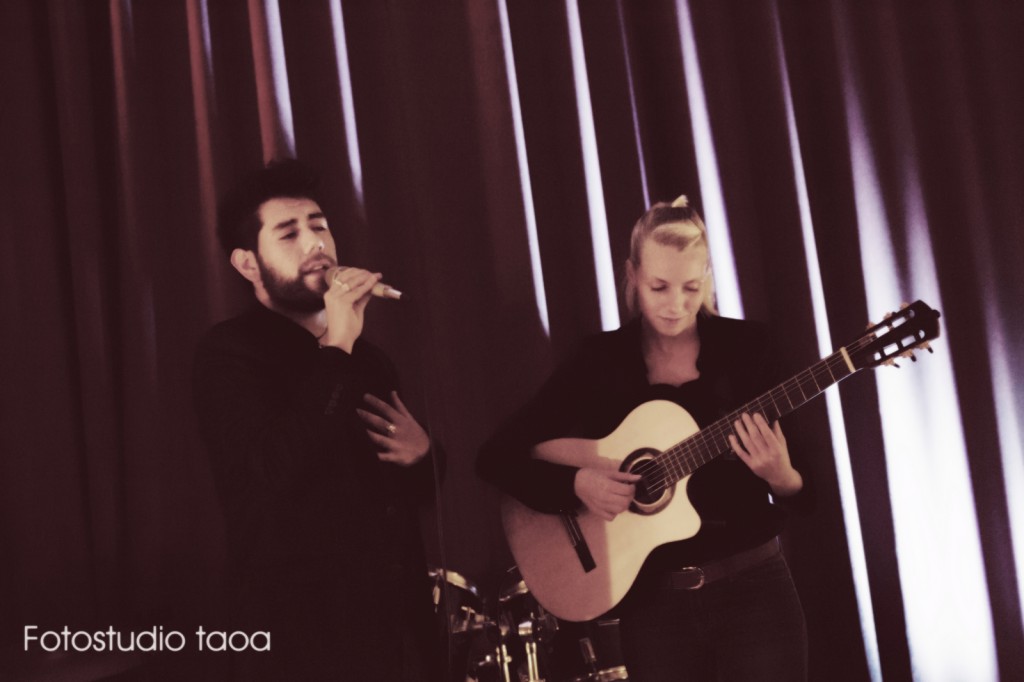 Vom 6. bis 9. November haben Victor und ich unsere erste kleine Tour mit unserem gemeinsamen Projekt Judith&Victor durch Gütersloh, Bielefeld und Duisburg absolviert. Unterwegs als musikalische Wundertüte hatten wir viel Spaß und besondere Momente bei allen Konzerten und freuen uns auf das nächste Mal. Denn das wird kommen…!
I went on my first short tour of 3 concerts with my project Judith&Victor and thank everybody for all the special moments we had. We can't wait for the next time!
---
Custom Nylon Crossover Gitarre von Christina Kobler
August 2014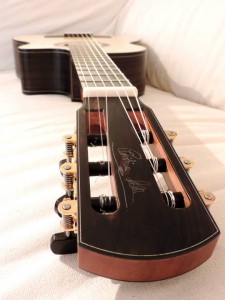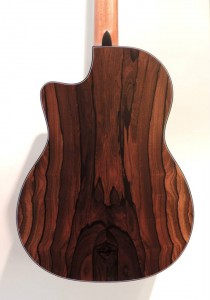 Ich bedanke mich vielmals bei der wundervollen Christina Kobler für diese einfach schönste Gitarre! Wer findet den Kussmund?
I would like to thank the wonderful Christina Kobler for this beautiful guitar! Who finds the puckard lips?
More pictures to be found in the Gallery!
---
Konzert + Workshop mit Adam Rafferty in Winsen (Luhe)
September 2013
Hallo Musikfreunde und Winsener!
Ich möchte die Gelegenheit nutzen und auf ein ganz besonderes Event hinweisen:
Am 27. Oktober 2013 um 19.00h findet in meiner lieben Heimatstadt Winsen (Luhe) im Marstall ein Konzert mit einem meiner Gitarrenhelden statt: Adam Rafferty (New York).
Mit dabei werden viele weitere tolle Musiker sein: Pop-Secret – Chor der Musikschule Winsen (Luhe), Angela Maack-Coban & Hugo Leyton und Tobias Lipski. Desweiteren darf ich das erste Mal mein neues Projekt mit dem Jazzsänger Victor Sepulveda Rodriguez meinen Freunden und Bekannten daheim zeigen.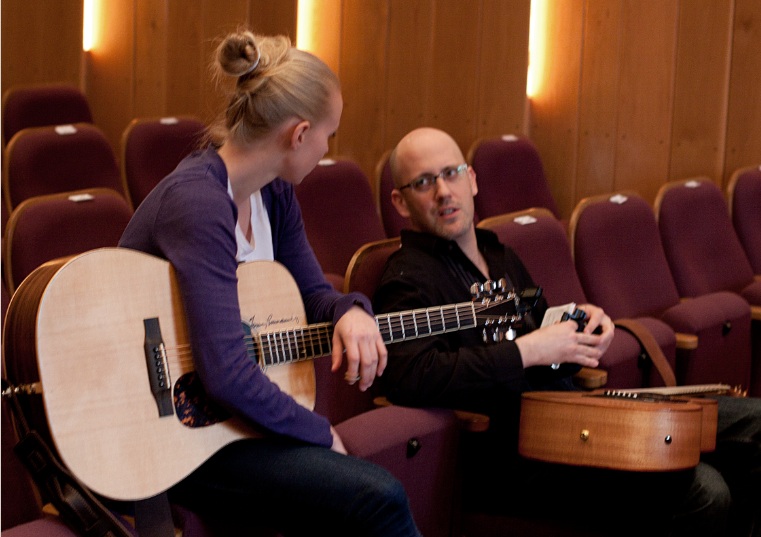 Karten für das Konzert gibt es bereits für den Spottpreis von 19€ und 14€ ermäßigt (bis 17 Jahre) bei mir zu kaufen. Ab nächster Woche Donnerstag ebenfalls z.B. bei der örtlichen Musikschule.
Infos in aller Kürze nochmal hier!
Außerdem gibt Adam vor dem Konzert von 11.00-13.00h einen Fingerstyle Workshop für ambitionierte Gitarristen in der Musikschule Winsen (Luhe).
Anmeldeformular hier
Bis zum nächsten Mal :)
Judith
---
Neue Homepage / Musikmesse 2013 Frankfurt (Main)
April 2013
Liebe Freunde der Gitarre!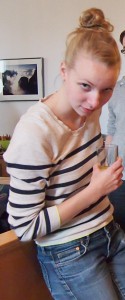 Willkommen auf meiner neuen Homepage! Wenn ihr über irgendwelche Kinderkrankheiten stolpert, kontaktiert mich doch einfach auf dem Wege, der euch am liebsten ist.
Aaaaußerdem mache ich mich vom 10. bis 12. April erneut auf den Weg zur großen Musikmesse nach Frankfurt am Main. Man wird mich hauptsächlich in Halle 3.1, bei den "Zupf- und Streichinstrumenten", wie es so schön heißt, antreffen.
Ik frrrrreu mia!
Bis dann!
Judith

New Homepage/ Musikmesse 2013 Frankfurt (Main)
My dear guitar friends!
Welcome to my new website. In case you discover any mistakes I made here, just contact me!
Aaaaaand I will take a trip to the Musikmesse from April 10th to 12th. I will mainly walk and play around in Hall 3.1.
See you there!
Judith

---
Neue Features auf der Seite
Januar 2013
Ich freue mich, ein sehr neues Feature (auch für mich) auf der Homepage präsentieren zu können:
Die Galerie (Gallery).
Hier findest du den ein oder anderen Blick hinter die Kulissen von Festivals oder anderen Auftritten.
Falls du Interesse an meinem Equipment hast, kannst du hier nachsehen (Gear), was ich spiele und gerne benutze.
Wenn deine Fragen dann noch nicht alle beantwortet sind, kannst du mich einfach kontaktieren (Contact)!
New features on this site!
I am happy to come up with some new features:
The Gallery–plugin.
You will find some behind the scenes views from festivals or other gigs.
In case you are interested in my equipment just check out the Gear section.
If there's any questions left just contact me and ask!

---
Judith in der Akustik Gitarre!
Oktober 2012
Ein kleiner aber feiner Artikel von Judith in einer der meistgelesensten (wenn nicht DER meistgelesensten???) Zeitschrift für Akustikgitarristen im deutschsprachigen Raum. "Mikrokosmos Fingerstyle"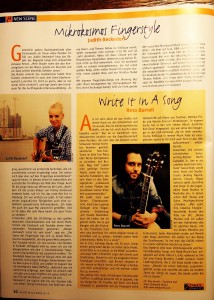 ---